Many of the appointments we run on a daily basis this time of year are for rodents in Dallas and Fort Worth. DFW rodent control is required by more and more people because Dallas rats are growing in numbers. Fort Worth mouse control is needed for both residential and commercial customers. One of the more common rats we see in both Dallas and Fort Worth is the Norway rat. This is a burrowing rat and the largest one that we see in the Dallas Fort Worth area.
Norway Rats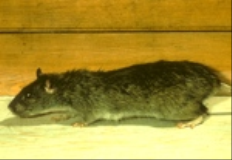 Health officials looking for lessons from summer's West Nile outbreak
By admin December 29th, 2012 @ 12:00am
Dallas and Fort Worth were both infested with mosquitoes this past summer and many people were calling us for help. People were calling because of the West Nile concern but also because mosquitoes were just a nuisance. We can provide control for anyone with control through either a onetime spray, monthly treatments or automated misting system. Just call our office to learn more about these treatments and what might work best for you. Hopefully one day they will be able to predict when West Nile is on the rise.
By Jamie Stengle
The Associated Press
DALLAS — West Nile deaths were mounting quickly this summer as mosquitoes spread the virus across the country. The situation was especially dire in Texas, where some authorities resorted to aerial spraying for the first time in decades to curb what became one of the worst such outbreaks in U.S. history.
Nationally, more than 240 people died from the mosquito-borne illness — about a third of them in Texas.
Now with the mosquito population decimated by the cooler weather, health experts have turned their attention to learning lessons from the latest round of deadly cases. Federal health authorities are collecting data and examining potential factors, while Dallas County — the epicenter of the outbreak — has begun year-round mosquito surveillance and testing.
What remains unclear is whether experts will be able to shed light on what caused the outbreak, why parts of Texas were so severely affected and whether they can forecast the next major surge in the illness.
"I don't think that we're ever going to totally be able to sort it out," said Dr. Lyle Petersen of the Centers for Disease Control and Prevention. "For one reason, the ecology in the United States is extremely varied, so a factor that may affect an outbreak in Colorado may be different than a factor that causes an outbreak in Louisiana. The conditions in an urban area may be different than a suburban area."
West Nile virus is believed to have first appeared in the U.S. in 1999 in the New York City area and then gradually spread across the country. Mosquitoes get the virus from feeding on infected birds and then spread it to people they bite. Most people infected show no symptoms, but the most severe form of the disease, called neuroinvasive, can cause a coma, convulsions, muscle weakness, paralysis and death.
The Texas Department of State Health Services reported more than 835 neuroinvasive cases this year and 86 deaths, led by Dallas County's 18 fatalities. In Tarrant County, eleven deaths were reported from the virus, according to Tarrant County Public Health. Tarrant County health officials documented 275 cases of West Nile virus, 175 cases of West Nile fever and 100 cases of West Nile virus neuroinvasive disease.
The national death toll approached historic numbers from 2002, when 284 people died from the disease.
Petersen said the CDC is trying to determine what caused the latest outbreak by looking at factors such as heat, rainfall and the number of migrating birds that transmit the virus to mosquitoes. The agency is also researching the genetics of the virus to see if it mutated, but that doesn't seem to have happened.
Petersen added that while a warm spring with ample rainfall in North Texas was likely a factor, it's not known exactly what caused so many cases in the area.
"Probably, there was just the right combination of warmer weather and enough rainfall and probably a good dose of bad luck as well," Petersen said. "These outbreaks are subject to a fair amount of random variation."
The situation became so severe in North Texas that the state paid for aerial spraying in areas of Dallas County and nearby Denton County. Dallas County had not conducted such an operation since 1966 when encephalitis was blamed for more than a dozen deaths.
The county began spraying from trucks with the first positive mosquito test in June and then added aerial spraying in August when it became apparent there were more areas with infected mosquitoes than could be covered with spray trucks, Dallas County Judge Clay Jenkins said.
"If you look at this outbreak, it came upon us very suddenly," Jenkins said. "We might have the same situation in the future where by the time people know there is a risk out there, dozens of people have already been infected."
Public health officials say they will begin public information campaigns earlier next year, advising residents to apply insect repellent, wear long sleeves and long pants when outside, stay indoors from dusk to dawn and drain standing water on their property.
To see entire story by Fort Worth Star Telegram click link – http://www.star-telegram.com/2012/12/26/4509006/health-officials-looking-for-lessons.html
Read more here: http://www.star-telegram.com/2012/12/26/4509006/health-officials-looking-for-lessons.html#storylink=cpy
Rodent causes partial blackout of downtown Houston
By admin December 27th, 2012 @ 12:00am
Rodents are noticed through-out Dallas and Fort Worth in homes and commercial buildings. They are constant chewers and many times cause damage. A portion of Houston experienced a bit of rodent damage from this type of chewing. The cold blast had also cause rats and mice to seek warmer living areas. Many times this is in your attic or home in Dallas or Tarrant county.
By Carol Christian | December 27, 2012 | Updated: December 27, 2012 8:53am
Presumably the critter in question was not a terrorist, but a power outage that put a major crimp in a section of downtown Thursday morning was attributed to a small animal.
"We had a rodent incident," CenterPoint Energy spokeswoman Olivia Ross said.
The rat, or other unidentified rodent, somehow got into an underground substation that serves north and northwest downtown, Ross said.
The power outage, which lasted from about 4:35 a.m. to 7:05 a.m., affected 15 to 20 buildings, including the Houston Chronicle's headquarters at 801 Texas Ave. The affected area was a block bounded by Preston on the north, Austin on the east, Walker on the south and Smith on the west, Ross said.
While the image of a small animal stopping a stream of international commerce in its tracks is mind-boggling, it happens from time to time.
"We have barriers, but sometimes they just get in," Ross said.
In June 2007, a raccoon, perhaps tempted by a nest of bird eggs, lost its life when it climbed into CenterPoint's Gable Street substation.
That outage affected about 1,500 customers for two hours, CenterPoint said at the time.
In the 2007 incident, CenterPoint said it had installed various deterrents, including high-frequency emitters near substations and some transformers to scare birds. These measures had helped reduce animal-caused outages by 75 percent in the previous 12 years, the company said.
Story provided by Chron.com – click link to read entire story – http://www.chron.com/news/article/Rodent-causes-partial-blackout-of-downtown-Houston-4148777.php
Highland Park saw county's highest rate of severe West Nile infections, Dallas council told
By admin December 17th, 2012 @ 12:00am
Evans Caglage/Staff Photographer
Mosquitos collected from a trap await examination in the Dallas County Mosquito Lab in early August. The staff records the number captured from each trap, the species and sex, then sends any female house mosquitos to be tested for West Nile virus.
By SHERRY JACOBSON
Staff Writer
sjacobson@dallasnews.com
Published: 05 December 2012 09:49 PM
Statistically speaking, Highland Park was hit hardest this year with severe West Nile infections, according to a reported released Wednesday by Dallas County Health and Human Services.
The town of 8,740 people had the highest rate of neuroinvasive disease caused by the mosquito-borne virus.
Its three cases amounted to an incidence rate of 34 cases per100,000 people. The high ranking was driven by the relatively small size of Highland Park.
In all, 21 cities in Dallas County reported at least one neuroinvasive case for a total of 173 so far this year.
Such a diagnosis means a person tested positive for a West Nile infection and then developed serious symptoms such as meningitis, encephalitis or polio-like paralysis.
The rankings were contained in a report prepared by Dallas County Health and Human Services, which tracked the local West Nile outbreak, the worst since the virus appeared here in 2012.
The report was shared Wednesday with the Dallas City Council.
While the council did not discuss its findings, a Far North Dallas woman shared her experience with the disease last summer, drawing council members' rapt attention.
"I'm a five-month survivor of West Nile virus," said Virginia "Genny" Mantzuranis, clutching the podium and a cane she now uses for walking.
She was infected with West Nile in late July and hospitalized for six weeks as she fought for her life and then struggled to reclaim her ability to walk, talk and think.
"I still have paralysis on the right side of my body," said Mantzuranis, 64. "I'm unable to write."
She urged the council to work to prevent another West Nile outbreak next year. City Manager Mary Suhm responded that the council would begin considering such a plan in January.
Dallas had the highest number of severe West Nile cases, 95, although the city ranked only 10th for the incidence of severe cases at 7.8 per 100,000 people. The incidence rate was offset by the city's 1.2 million population.
Four small cities also landed in the top five for severe infections: Wilmer with one case; University Park, five; Addison, two; and Seagoville, two.
A total of 173 severe West Nile infections were reported this year. All but five victims needed hospitalization. Sixty also spent time in a hospital intensive-care unit.
To read entire story provided by dallasnews.com please click the following link – http://www.dallasnews.com/news/community-news/dallas/headlines/20121205-highland-park-saw-county-s-highest-rate-of-severe-west-nile-infections-dallas-council-told.ece
NORWAY RATS
By admin December 12th, 2012 @ 12:00am
Many of the appointments we run on a daily basis this time of year are for rodents in Dallas and Fort Worth. DFW rodent control is required by more and more people because Dallas rats are growing in numbers. Fort Worth mouse control is needed for both residential and commercial customers. One of the more common rats we see in both Dallas and Fort Worth is the Norway rat. This is a burrowing rat and the largest one that we see in the Dallas Fort Worth area.
Norway Rats
Rattus norvegicus
Pest Stats
Color: Gray, brown or black
Legs: 4
Shape: Long
Size: 10 to 12 inches (8″ body plus 4″ tail)
Antennae: No
Region: Found throughout U.S.
These rats have smaller eyes and ears and shorter tails.
Habits
Rats are excellent climbers and often enter a home in the fall when outside food sources become scarce.
Habitat
Norway rats live in fields, farm lands and in structures. Rats are often found in woodpiles. Rodents can gain entry to a home through a hole the size of a quarter.
Threats
Rats can chew through wiring, causing fires. They also spread numerous diseases.
Norway rat info provided by PestWorld click link to see all information –http://www.pestworld.org/pest-guide/rodents/norway-rats/