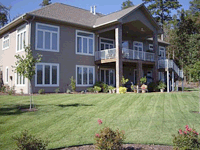 As one of the largest cities in the Dallas-Fort Worth metro area with multiple top rankings for being the best place to live in the United States, Plano, Texas is home to many corporate headquarters for top U.S. companies. Not only does Plano have many large companies contributing to its motto, the city excellence, but it also has many residents and the number grows each year. Throughout the area, many homeowners and businesses require professional services, including pest control, to maintain their properties and keep the city clean and safe from unwanted pests, bugs, and rodents. With over 20 years of experience, Buzz Kill Pest Control is proud to provide Plano pest control services to its many proud residents and businesses. With our advanced pest control service plans, one-time services, and customized maintenance programs, your residential or commercial property will be cared for and maintained as it is needed all throughout the year.
Plano Termite Control
Termites, once an infestation occurs, can be extremely destructive to any type of property, no matter if it is a residential home or commercial building. They feed off all types of wood no matter if it is treated wood on your deck or furniture, what your building is constructed of, or trees in the woods or on your property. The best way to prevent damage to the structure of your home or building is through prevention with regular Plano termite treatment. If you are already experiencing an infestation of termites, Buzz Kill Pest Control will first perform a detailed inspection of your property to provide an estimate and determine the type of treatment; we offer both liquid and conventional treatments, and depending on your specific situation we will use the most effective option. With Buzz Kill Pest Control on your side and our expert termite control service, you can prevent an infestation and maintain the structure and value of your property.
Mosquito Control Plano
From spring to late autumn, the weather in North Texas offers many hours of great weather to enjoy the outdoors; from playing with the kids out in the yard, hosting events or pool parties, cheering at the kids' sporting events, or having an outdoor wedding, enjoying the great weather is just part of being a Texan. But during the times of the year that we are more active, so are mosquitos. Mosquitos can be quite bothersome when you and your family or your guests are trying to spend time together or enjoy a special event. Don't let them stop you; Buzz Kill Pest Control provides mosquito control Plano residents and business owners need to keep things going and enjoying the outdoors. We offer monthly mosquito control spraying plans for consistent control throughout the season, one-time event spraying for special events being held outdoors, and mosquito misting systems that can be installed inconspicuously on your property that spray on a schedule during peak times of the day; our Plano mosquito control experts can service any existing system or set you up with a mobile mosquito control system that can go everywhere you go. From commercial to residential, no matter the type of control or system your property needs, Buzz Kill Pest Control has you covered for any level of mosquito control in Plano.
With the Plano pest control services provided by Buzz Kill Pest Control, your property will be well maintained and free of any unwanted pests, bugs, and rodents all throughout the year. We provide the following pest control services:
With over 20 years of experience providing the DFW area with the best pest control services, Buzz Kill Pest Control is proud and dedicated to handle your pest control service needs. Contact us today schedule an appointment for a free estimate at 214-295-8789.