Premier Pest Control Service in Dallas-Fort Worth
Buzz Kill Pest Control is a locally owned and operated Dallas-Fort Worth pest control company with over 20 years of experience. We provide residential and commercial pest control to treat general pests including; bed bugs, mosquitos, rodents, termites, bees, wasps, and more.
Our goal is to provide quality pest control services at affordable prices. Our Dallas Fort Worth pest control company provides your home or business with service by exterminators that are licensed professionals. We take pride in the quality of our service with our satisfaction guaranteed pest control.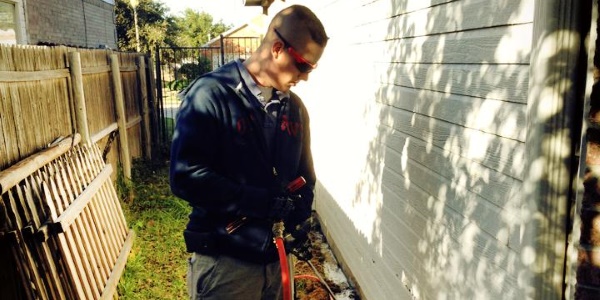 We offer both residential pest control service and commercial pest control services that include conventional treatments and organic pest control treatments. For more details on our environmentally safe pest control service, ask us about our Green Program.
All of our pest control services are available for a one-time need or regular maintenance program. We offer both inside and outside pest control services for termites and pests including ants, fleas, ticks, flies, wasps, bees, mosquitoes, roaches, spiders, crickets, rats, mice and more.
Get a Free Estimate Today
A representative will contact you after you submit the form. We're open from 8 to 6 M-F and from 8 to 1 on Saturday.
Pest Control and Extermination
The identification of insects and other pests by phone or email is very hard. Need to know what kind of bug or rodents are in your house?
Click below to find some tips to identify a pest.
Our Pest Control Tips
We are leaders in the industry that specialize in protection against common insects, including termites, rodents, and spiders. With more than 20 years of experience in north Texas, we have been able to put together some tips on how to handle the most common pest control questions.
Locations
View the map to see our local DFW locations.
Pest Control Service Plans
Find the program that works best for you and your home or business. Learn more about our Maintenance Programs today.
Blog Updates
Find out the latest news from the pest control industry: new products, modern methods, tips of protection against pests, insect control technology and innovation.