Wasp Nest Removal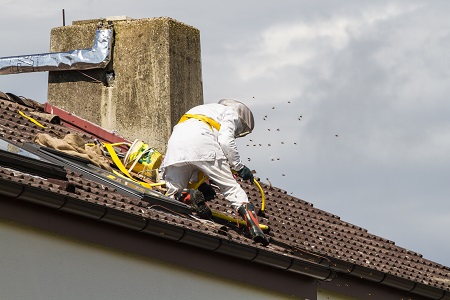 Wasp nests and bee hives pose a significant risk to humans. Our technicians are experienced and can remove these nests from homes and businesses without harming the occupants or visitors. Don't hesitate to contact our professionals today if you're having any trouble with wasps.
These pests will make your home feel like it's no longer yours and can turn clients away from your business for fear of getting stung. If you have a large wasp nest somewhere in your home or business, you need to get it removed ASAP by a residential and commercial pest control. Otherwise, the wasps are just going to keep on reproducing and building more nests. The longer they are allowed to stay, the worse the infestation will become.
When wasps settle in where they don't belong, you need to call the professional pest control company in the North Richland Hills area. You need to call Buzz Kill Pest Control. We will remove the nest with ease, giving you room to breathe.
---
Wasp Removal Near Me
Founded in 2008, Buzz Kill Pest Control technicians have the experience, tools and knowledge to fight any wasp problem you might have. Buzz Kill has locations across the Dallas-Fort Worth metro and can reach anywhere to solve your wasp problem for you.
Our pest control experts are fully trained and certified to handle any bug, rodent or arachnid. If you think you have a wasp problem, our experts can take care of the nest quickly and safely, so you don't have to worry about stinging. They will exterminate the wasps living inside and remove the nest from your property.
---
Wasp Exterminator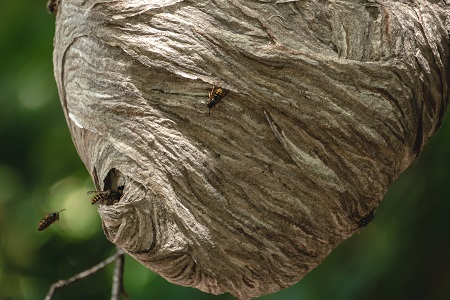 Wasps are dangerous. They have a nasty sting that can hurt, and it can even be deadly in some cases. If you're near a nest and approach too closely, the wasps will sting in self-defense. Worse yet, if you're allergic to wasp stings, you could go into anaphylactic shock.
Aside from the fact that wasps are dangerous to allergic persons, their nests can cause actual damage to your home or business if not removed quickly and safely. They will chew through electrical wiring and walls to create their nests, which means you could be left with a massive mess on your hands as well.
They are highly defensive and will sting anyone near their home, even if they build their home off yours. It's for this reason that they create so much animosity. Building a nest off of a home is one thing, but the belligerently defensive attitude engenders a lot of hatred. Most people won't want to contact wasps' nests themselves because they are afraid or irritated.
Don't let these pests make your home unwelcoming or turn customers away from your business! If you need to hire a professional pest control company for wasp extermination in your area, all you have to do is pick up the phone and call us here at Buzz Kill Pest Control.
---
General Pest Control Service
In addition to removing wasp nests, our team can provide general pest control services for any other insects or rodents that may be living in your home or office. We understand the importance of keeping your environment safe and healthy, and we will work tirelessly to make sure that your property is pest-free. We also offer termite control, spider extermination, mosquito services, rodent control, and general pest control services. Our experts are ready to serve you seven days a week.
If you've been looking for a local pest control company that can help you with whatever kind of problem you're having, look no further than Buzz Kill. Call us today for effective pest removal in North Richland Hills if you think your business or home has an infestation.