Your Search For Exterminator Near Me Is Over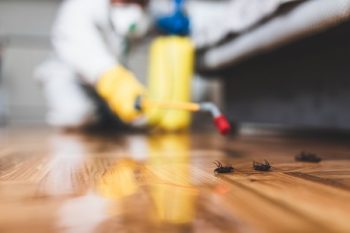 Although most people conflate pest control and extermination, they are different services. Effective Pest control involves preventive measures and prohibitive techniques that make your property less attractive to common pests. Extermination involves trapping, fumigating and generally eliminating any types of pests that have already invaded. We provide both commercial pest control services and home pest control services.
With over 30 years of experience, Buzz Kill Pest Control technicians have been counted as the best pest exterminator services in the Dallas-Fort Worth area since 2008. We have locations across the metro, which means we can resolve pest issues anywhere. Whether it's carpenter ants infesting your kitchen molding or rodents chewing wires inside your walls, our pest removal services will save your property and protect it from future infestations.
---
We Offer Termite Pest Control, Ant Removal, Bed Bug Removal, and More
Buzz Kill offers pest control plans that provide a range of pest management and extermination techniques, including baiting, trapping, and spraying pesticides. We treat for the following pests:
Ants
Termites

and drywood termites

Fleas/Ticks
Bed Bugs

Cockroaches and american cockroaches
Spiders
Wasps/Bees
Rodents
Mosquitoes
And more!
---
We Handle Bug Pest Control For Homeowners and Commercial Businesses
Bugs such as roaches, ants or fleas can make ones' life unbearable and attract even more pests with even more detrimental health effects. Moreover, pests charge interest on both your home and business, weakening the structure of your business and requiring repairs or restocking. When a bug moves into a bakery or restaurant, the entire store of materials often needs to be replaced.
Both your home's and business' safety are essential, which is why it's just as vital to know who to call as soon as you suspect a problem. Buzz Kill exterminators will treat your property quickly, thoroughly and affordably so that you can get back to your life. We use low-impact chemicals and baits that prevent infestations and traps to exclude large animals.
---
Preventative Tips For Fort Worth Homeowners to Keep Pests Out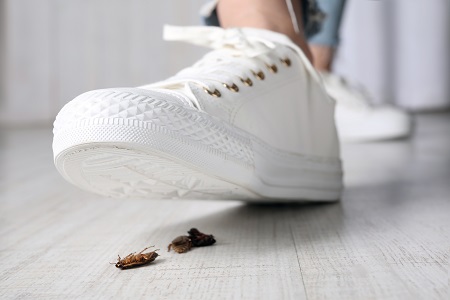 The best way to keep your home pest-free is by preventing future pests from entering in the first place. However, this is not always possible. If there's one thing that makes a pest, it's an uncanny ability to invade a space where they don't belong.
Termites can chew through and burrow into the supports. Ants can move through small cracks in the foundation. Rodents are excellent climbers and can move into any unchecked nook or cranny in the walls. Before looking for a pest control plan, Buzz Kill has some tips and tricks to try to keep them out:
Install door sweeps or thresholds

at the base of all exterior entry doors. Fit your garage door with a bottom seal.

Seal cracks and holes

outside the home, including entry points for utilities and pipes.

Remove sources of moisture

and harborage.

Keep branches and shrubs trimmed

away from structures.
Store garbage in sealed containers

and dispose of it regularly.

Store any firewood away from the house

and off of the ground.

Upkeep proper drainage

at the foundation and always install gutters or diverts to channel water away from the structure.

Consider applying an

exterior insecticide treatment

.
---
Our Local Exterminators Provide Pest Control Services
Extermination removes pests and prevents them from coming back. Professional exterminators will also seal up any cracks or holes in your home that may be serving as an entry point for the pests. If you're having a problem with pests, don't hesitate to call Buzz Kill Pest Control.
All staff members at Buzz Kill meet and exceed state licensing requirements. We provide extensive training to both our technicians and office workers on all pest control industry techniques and products. Additionally, we regularly host conversations with our team to update them on the newest developments in the industry. We're not trying to be the quickest or safest exterminator but the most informed pest control company as well.
---
Our Extermination Services Offer Top-Notch Customer Service
Our customer service is second to none. When you call us, you will talk to a real person to discuss extermination services and treatment options for residential and commercial customers. We offer free quotes on all our programs and services. Our pest control services come with a 60-day guarantee and a service option to convert into quarterly or annual plans.
All these reasons and more make Buzz Kill the premier local exterminators for unwanted guests in the Dallas-Fort Worth metroplex. You won't regret it! Contact us today if you are suffering undue stress from pests and see the difference after a visit from our pest control experts and exterminator professionals.
Neighborhoods
Near East SIde
,
Crestline Area
,
Far Southwest
,
Wesdgewood
,
Ridglea Hills Addition
,
United RIverside
,
Western Hills North
,
Worth Heights
,
Wedgewood South
,
Burchill
,
South Hemphill Heights
,
Arlington Heights
,
Upper West Side
,
Wedgewood East
,
Glenwood Triangle
,
Panther Heights
,
Wedgewood Square
,
Highland Hills
,
Sunset Heights South
,
Meadowcreek
,
Summer Creek
,
Foster Park
,
Caville
,
Sylvan Heights west
,
Sandybrook
,
Trace Ridge
,
Bonnie Brae
,
Westcliff