Keller's Premier Pest Control Company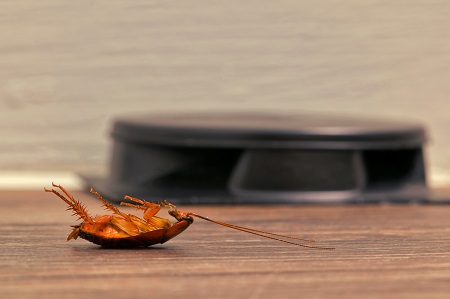 Small critters can be a significant nuisance if you're a homeowner in Keller, no matter what type of pests. Not just in your home, either, but in your business as well. Common pests don't care where they find food, warmth and safety, and many structures offer all three when left unchecked. They can destroy food, embed themselves inside building materials, and even cause structural damage that could lead to expensive repairs down the road.
---
We Do Residential and Commercial Pest Control Services
Are you looking for professional pest control services near Keller, Texas, for either your residential home or business? Look no further than Buzz Kill Pest Control. We offer advanced pest control strategies to keep your home or business safe, no matter the pest.
Our technicians work with residential clients and commercial enterprises looking for more permanent solutions. They are licensed yearly on the latest standards and practices, so they have the experience and know-how to care for any pest problems, big or small. When Buzz Kill joins your team, the party for insects, arachnids and rodents is over.
---
We Are Here To Help With Reliable Pest Inspection!
Unsure if you have an active pest infestation in Keller? Do you lease commercial property and want to ensure you're not throwing money away? Are you a residential property owner and need to clean out an old duplex, townhouse or home?
Buzz Kill is the right team for the job. Our experienced professionals perform free pest control inspections in Keller that will thoroughly review the property interior and perimeter to identify areas where pests may be entering your home or business. We will also examine the exterior to assess any pest pressure in the surrounding area. Once we have correctly identified all entry points, our pest control professionals can begin nesting removal and pest extermination to remove pests from your property effectively.
---
Want Best Pest Control Near Me Services?
We offer a wide variety of commercial and residential pest control plans that focus on:
Ant Infestation
Termite Protection
Flea/Tick Prevention
Bed Bug Removal
Roach Extermination
Spider Removal
Wasp/Bee Hive Removal
Rodent Control
Mosquito Control Services
And more!
Our pest experts work with residential and commercial customers all over the North Texas metroplex and have seen it all. Our knowledge of pest behavior means we know how unwanted pest issues such as ants, termites, roaches and bed bugs like to hide. Our programs can focus on specific problems or provide a general preventive approach.
If you have any more questions about our services or plans, contact us today for a free consultation.
---
Get Pre-Construction and New Construction Termite Treatment with Buzz Kill
If you're currently in the process of building a new home or business, it's essential that you take the necessary precautions to protect your investment. One such precaution is discussing your termite pre-construction or new construction treatment options with your local pest control company, Buzz Kill, before you begin work. Not only can we pretreat the soil to prevent termites from taking hold, but we can also provide an innovative in-ground baiting system to control termites in the area around your structure.
Our termite treatment for completed buildings is customized to suit constructions that have already been finished. This approach involves applying liquid termiticide to the nearby soil, effectively creating a protective barrier that deters termites from entering and causing damage.
---
The Search For Local Pest Control Near Me Is Over!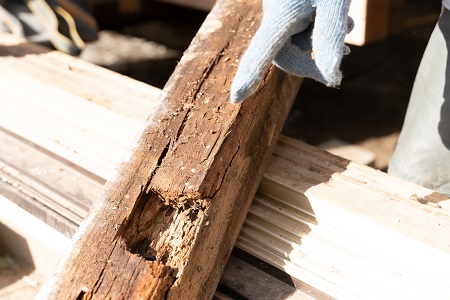 Pest control never seems like a priority, and good cleaning habits often minimize the risk. The cleaner the home or commercial building, the less likely it is to attract any severe infestation. That's when people most often only consider pests a problem: when it becomes an inconvenience. Pest control services are much more than a pest clean-up service. Buzz Kill offers integrated pest management that will help reset the slate and prohibit pests from reentering.
Not only can our residential and commercial pest control services provide relief from pest problems, but it is also responsible for preventing future issues. A pest control expert prevents pest infestations from ever occurring through inspections, baiting and controlling entry points for all types of pests.
---
Buzz Kill Uses Up-To-Date Pest Control Products
Buzz Kill works directly with manufacturers and distributors to make sure we always have the latest and most effective products for safe, environmentally friendly treatment options. Our pest control technicians are recertified for these products every year. They learn the latest technologies and advanced pest control techniques to eliminate existing problems and prevent future infestations, making our custom pest control treatment plans second to none for any Keller resident.
With over 30 years of combined experience in the pest control industry, we can help remove any annoying pests, from cockroach infestations to termite infestations. We have locations across the North Texas metroplex, so no matter where you live or work, we can help. Call us today to get started.
Common Pest Control Questions
How often should pest control be performed?
The frequency of pest control treatments depends on the type and severity of the pest problem, as well as the type of pest control method used. For example, a severe infestation may require multiple treatments over several months, while preventative measures may only need to be taken once or twice a year. It's best to consult with a pest control professional to determine the appropriate frequency of treatments for your specific situation.
Is pest control safe for pets and humans?
Pest control can be safe for pets and humans if it is done correctly and with appropriate precautions. Chemical pesticides can be harmful if not used properly, so it's important to follow instructions carefully and keep pets and humans away from treated areas until it's safe to return. Non-chemical methods, such as biological and physical methods, are generally considered safer for pets and humans.
What are the different types of pest control methods?
There are several types of pest control methods, including chemical, biological, and physical methods. Chemical methods involve the use of pesticides to kill or repel pests. Biological methods involve the use of natural predators or parasites to control pest populations. Physical methods involve the use of traps, barriers, and other mechanical means to prevent pests from entering or damaging structures.
Why is pest control important?
Pest control is important for several reasons. Pests can cause significant damage to crops, homes, and other structures. They can also transmit diseases to humans and animals, and some can even be dangerous or deadly. Effective pest control measures help to prevent the spread of pests and protect the health and safety of people and the environment.
What is pest control?
Pest control refers to the management and elimination of pests that can harm human health, damage property, and harm the environment. Pests can include insects, rodents, birds, and other animals that can cause harm or nuisance to humans.