Your Local Pest Control Company Since 2008 Serving
Dallas County, Tarrant County, Collin County and Johnson County
Schedule a FREE Pest Inspection
Start Protecting Your Home, Family And Outdoors From Unwanted Pests
Your Search For Pest Control Near Me Is Over
Fort Worth, Texas, is home to plenty of common pests. Insects, arachnids, rodents, reptiles, you name it, we probably have it. Pests may not like directly interacting with humans, but human activity means free food, warmth and shelter. If you can hear scratching from inside your home or business walls, the source is probably a rat scrounging for supplies.
If mosquitos are swarming your garden, your home might be close to a standing body of water. If you find lines of mud in your basement, crawl space, exterior foundation or inside the walls during a remodel, termites have barged their way in. All of these pest issues require a pest control expert.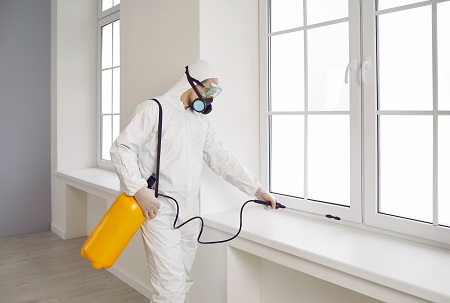 ---
Protect Your House With Our Reliable Pest Services
Consider Buzz Kill Pest Control when searching for a quality pest removal service near Fort Worth. As local pest experts, we offer multiple service plans to eradicate and prevent future infestations. Together with our initial inspection, we will work with you to find a custom treatment plan tailored to your property.
We offer a wide range of quality pest control plan options that focus on the following:
Commercial Pest Control
Exterminator
Rat Exterminator
Roach Exterminator
Flea Exterminator
Bed Bug Exterminator
Termite Control
Ant Control
Mosquito Control
Spider Pest Control
Wasp Removal
And More
---
We Are Your Go-To Local Commercial and Home Pest Control
Customer service is our priority, and keeping your family safe is our obligation. Our pest infestation specialists use low-impact chemicals to keep your family, workforce and pets from harm's way. We have over 30 years of experience helping Fort Worth homeowners and businesses get rid of rodents, roaches, spiders, ants and more. With multiple locations across the Dallas-Fort Worth metroplex, it doesn't matter where you live or work. Buzz Kill can help.
---
Preventative Tips For Fort Worth Homeowners to Keep Pests Out
If there's one thing that makes a pest, it's an uncanny ability to invade a space where they don't belong. Rats and mice make excellent climbers. Mice can squeeze through spaces as small as a nickel. Rats can gain entry to a home through a hole the size of a quarter. Many types of pests can crawl through weep holes, tiny cracks around windows and doors, under garage doors, from branches and shrubs that touch the home, eaves, etc. Our team utilizes the most effective methods to ensure your property remains pest-free. For homes and businesses with a mosquito problem, we use the In2Care Mosquito Station to attract and kill those annoying pests.
There are a lot of ways for unwanted guests to gain entry. Try our many tips and tricks for keeping them out:
Install door sweeps

or thresholds at the base of all exterior entry doors. Fit your garage door with a bottom seal.

Seal cracks and holes

on the outside of the home, including entry points for utilities and pipes (outdoor faucets, gas meters, clothes dryer vents, telephone wires, cable/TV wires, weep holes, etc.)

Remove sources of moisture

and harborage.

Keep branches and shrubs trimmed

away from structures.
Store garbage in sealed containers

and dispose of it regularly.

Store any firewood away from the house

and off of the ground.

Upkeep proper drainage

at the foundation and always install gutters or diverts to channel water away from the structure.

Get

tight-fitting lids

.

Consider applying an

exterior insecticide treatment

.
---
We Perform Spider Control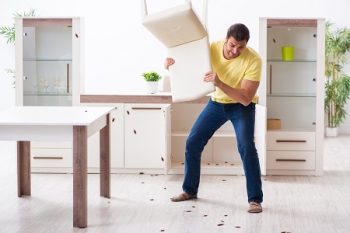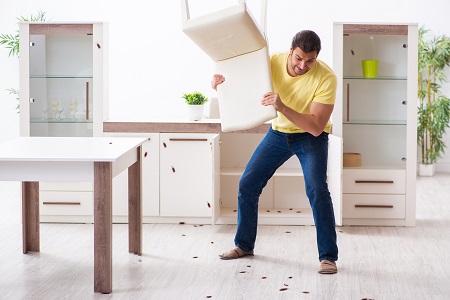 Not only are they creepy, but they can also be a health risk. North Texas is home to two potentially lethal spiders: the brown recluse and the black widow. The danger of these species complicates a simple catch-and-release mission, and multiple spiders mean trouble. If you want to know how to get rid of spiders and need professional help, don't hesitate to call Buzz Kill.
We offer programs that help homeowners and businesses in the Fort Worth area get rid of these creepy crawlers and more. If you have other pest control issues, we solve those too. Located deep in the Mid Cities? We have multiple locations across the metroplex to help you, no matter where you live or work. Call us today and get started.
Get Pre-Construction and New Construction Termite Treatment with Buzz Kill
If you're currently in the process of building a new home or business, it's essential that you take the necessary precautions to protect your investment. One such precaution is discussing your termite pre-construction or new construction treatment options with your local pest control company, Buzz Kill, before you begin work. Not only can we pretreat the soil to prevent termites from taking hold, but we can also provide an innovative in-ground baiting system to control termites in the area around your structure.
Our termite treatment for completed buildings is customized to suit constructions that have already been finished. This approach involves applying liquid termiticide to the nearby soil, effectively creating a protective barrier that deters termites from entering and causing damage.
---
We Provide Fort Worth's Home Pest Control Services
Unwanted pests will always be a problem in any town, city or settlement area. Where there are humans, they will need professional, effective pest control services. This means residents in Fort Worth need an effective treatment plan. From termite treatment options to rodent prevention, Buzz Kill is your answer to Fort Worth pest control. We also offer commercial pest control near Fort Worth.
Buzz Kill Pest Control company provides the premier pest control experience in Fort Worth, giving you peace of mind that your home will be pest free. We specialize in the control and extermination of all types of pests. We also provide pest prevention plans to help keep potential pests out of your home in the future. Don't wait until the problem gets worse: contact Buzz Kill today for a free estimate!
Buzz Kill Pest Control
Common Pest Control Questions
How often should pest control be performed?
The frequency of pest control treatments depends on the type and severity of the pest problem, as well as the type of pest control method used. For example, a severe infestation may require multiple treatments over several months, while preventative measures may only need to be taken once or twice a year. It's best to consult with a pest control professional to determine the appropriate frequency of treatments for your specific situation.
Is pest control safe for pets and humans?
Pest control can be safe for pets and humans if it is done correctly and with appropriate precautions. Chemical pesticides can be harmful if not used properly, so it's important to follow instructions carefully and keep pets and humans away from treated areas until it's safe to return. Non-chemical methods, such as biological and physical methods, are generally considered safer for pets and humans.
What are the different types of pest control methods?
There are several types of pest control methods, including chemical, biological, and physical methods. Chemical methods involve the use of pesticides to kill or repel pests. Biological methods involve the use of natural predators or parasites to control pest populations. Physical methods involve the use of traps, barriers, and other mechanical means to prevent pests from entering or damaging structures.
Why is pest control important?
Pest control is important for several reasons. Pests can cause significant damage to crops, homes, and other structures. They can also transmit diseases to humans and animals, and some can even be dangerous or deadly. Effective pest control measures help to prevent the spread of pests and protect the health and safety of people and the environment.
What is pest control?
Pest control refers to the management and elimination of pests that can harm human health, damage property, and harm the environment. Pests can include insects, rodents, birds, and other animals that can cause harm or nuisance to humans.
Buzz Kill Is Located Just A Short Drive From Your Favorite Destinations!
Buzz Kill Pest Control makes it easy to keep your home or business safe from unwelcome pests. We are a locally-owned and operated company, meaning you can trust us to handle all of your pest control needs quickly, conveniently, and effectively.
With our nearby location, we can provide excellent service without interrupting your plans. We're just a short drive from your favorite locations in Forth Worth, TX, including the Fort Worth Zoo, the Japanese Garden, and the Fort Worth Stockyards. Don't let pests ruin your plans – call Buzz Kill for fast, reliable service today! Directions To Buzz Kill Pest Control
Add Buzz Kill To The Next Stop From Your Local Transit Stations!
At Buzz Kill Pest Control, we understand how difficult it can be to access pest control services in your community. Whether you're coming from the Fort Worth Central Station, Mercantile Center Station, or Dr. Dennis Dunkins Transit Center, our team looks forward to helping you with your pest control needs.
We take pride in providing top-notch customer service and quality pest control solutions – no matter where you live or what your budget is. With a focus on accessibility here at Buzz Kill Pest Control, we're ready and willing to help keep your home or business safe from pests. Train And Bus Stop Directions To Buzz Kill Pest Control
We Work In Many Neighborhoods Throughout Fort Worth, TX, Including:
76102 76164 76166 76104 76111 76181 76163 76101 76113 76121 76124 76130 76136 76147 76150 76161 76162 76185 76191 76192 76193 76195 76196 76197 76198 76199 76107 76110 76103 76129 76106 76114 76105 76109 76117 76115 76190 76122 76127 76119 76112 76137 76133 76132 76116 76134 76118 76131 76120 76148 76053
Check Out Some Of Our Reviews From Local Customers!
"Buzz Kill was the best. Rick arrived on time, was friendly and professional, and got our fire ant extermination done. The front office beforehand was very friendly and efficient, and texted us appointment reminders. Well done, Buzz Kill!" -Mark S,
"Buzz kill did a amazing job installing my mosquito misting system. We love the fact we can be outside and enjoy our backyard in the spring and summer months. We highly recommend them to anyone who wants to stay mosquito free." -Patrick C.
About Fort Worth, TX
Welcome to Fort Worth, Texas, where modern sophistication meets Wild West charm. Known as the "City of Cowboys and Culture," Fort Worth offers a captivating blend of rich history, a thriving arts scene, and genuine Texan hospitality. Situated in North Central Texas, this vibrant city boasts a unique blend of cowboy heritage and cosmopolitan flair. Immerse yourself in the Old West at the Fort Worth Stockyards, a historic district brimming with cattle drives, rodeos, and Western-themed attractions. Witness the heart-pounding excitement of bull riding, explore the renowned Texas Cowboy Hall of Fame, or simply stroll through the streets, soaking up the authentic cowboy atmosphere.
Beyond its Western roots, Fort Worth is a hub of artistic expression. Discover the world-class museums in the Cultural District, where masterpieces at the Kimbell Art Museum, the Modern Art Museum of Fort Worth, and the Amon Carter Museum of American Art will captivate art enthusiasts. Delve into the history of aviation at the Fort Worth Aviation Museum or marvel at the majestic exhibits in the Fort Worth Museum of Science and History. Indulge your taste buds with mouthwatering Texan cuisine and savor the city's renowned barbecue, chili, and Tex-Mex delights. From lively honky-tonks to trendy bars and upscale dining establishments, Fort Worth's diverse culinary scene ensures there's something to satisfy every palate.
Nature enthusiasts will find respite in Fort Worth's scenic parks and green spaces. The Fort Worth Botanic Garden, one of the oldest in the state, enchants visitors with its stunning floral displays and tranquil pathways. For outdoor adventures, head to the Fort Worth Nature Center and Refuge, where hiking trails wind through picturesque landscapes and wildlife abound. With its thriving economy, Fort Worth offers a wealth of opportunities for business and career growth. Home to several Fortune 500 companies, including American Airlines and Lockheed Martin, the city embraces innovation and entrepreneurship.
Whether you're seeking a taste of the Wild West, cultural immersion, or a modern urban experience, Fort Worth, Texas, invites you to explore its unique blend of heritage, art, and warm Southern charm. Get ready to embrace the spirit of the Lone Star State in this captivating city where legends live on.
Directions To Buzz Kill Pest Control