We Specialize in Bed Bug Pest Control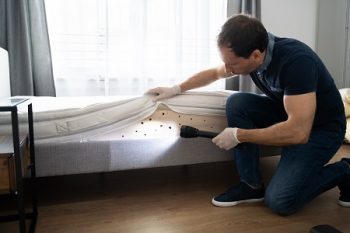 Bed bugs are notoriously difficult to spot and control once they have settled in. If you find mysterious bumps and bites on your skin or blood stains on your mattress or furniture, then you likely have a bed bug problem at home. Rusted brown spots are also signs of bed bug.
Have bed bugs? Let Buzz Kill Pest Control come to your rescue! Our pest control services are effective, safe, and affordable. We offer pest control services targeting particular pests like bed bugs or preventing future infestations. As an established pest control company in Dallas, we have branches across the metropolitan that allow us to reach wherever you are in Dallas's mid cities. If you need a bed bug treatment plan, call us today to begin cleaning your home of a potential bed bug infestation. We can also work to remove fleas, mosquitos, spiders and more!
---
Your Search for Bed Bug Exterminator Near Me Is Over
The potential prevalence of the bed bug makes it essential to partner with a bed bug exterminator when these pests become a problem. There's no better option in the Dallas metro than Buzz Kill Pest Control. Our team of experts has more than 30 years of experience dealing with pests of all types, and we have the tools and knowledge necessary to exterminate them from your home or business.
---
Wondering What Do Bed Bug Bites Look Like?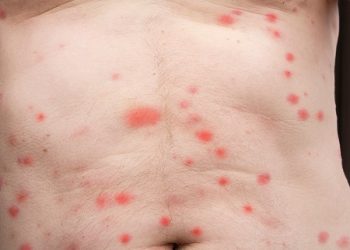 Bed bug bites typically appear as small, raised red bumps on the skin, often with a darker red spot in the center. These itchy bites may be arranged in a line or cluster.
However, not everyone reacts to bed bug bites in the same way, so some people may have no visible reaction at all. Additionally, bed bug bites can easily be mistaken for other insect bites or skin conditions, so it's important to look for other signs of a bed bug infestation, such as blood spots on bedding or furniture, and live or dead bed bugs in the area. If you notice any signs of bed bugs, seek professional pest control services to eliminate the infestation.
---
How to Prevent Bed Bugs For Dallas Homeowners and Businesses
If there's one thing that makes a pest, it's an uncanny ability to invade a space where they don't belong. Many types of bugs can crawl through weep holes, tiny cracks around windows and doors, under garage doors, from branches and shrubs that touch the home, eaves, etc. In short, there's a lot of ways for a pest like a bed bug to gain entry.
Before looking for a pest control plan, try these many tips and tricks for avoiding a bed bug infestation:
Vacuum your home regularly.
Cover your mattress or box spring in encasements that prevent mites and bed bugs.
Avoid clutter, including clothes and bedsheets, on the floor.
Clean your bed sheets and clothes regularly.
Run laundry after traveling at the highest possible setting.
Inspect lodgements thoroughly when traveling.
Avoid taking furniture from the curb or dumpster.
---
Buzz Kill Can Help with Bed Bug Removal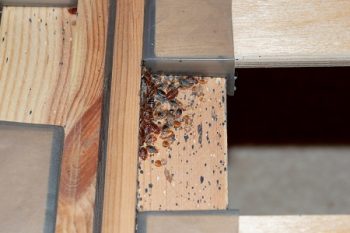 Buzz Kill specializes in bed bug control treatments and removal. We will offer you bed bug extermination at a reasonable price that is affordable and works with you to ensure your bed bugs pests never become a problem again.
We also help prevent and prohibit other pests from entering the home. All of our pest control strategies are tried and true. We offer a variety of pest services, from rodent control and wasp removal to mosquito spraying, trapping, and termite extermination.
We know when you find an infestation of any type, you want it gone as soon as possible and as safely as possible. Our pest control experts are licensed yearly and constantly updated on the latest pest control methods. We will use all elimination strategies available to quickly remove bed bugs from your home or commercial property. We also use low-impact chemicals that will not pose any health risks to you, your loved ones, or your employees.
Call Buzz Kill Pest Control and expect only the best customer service. We provide free quotes on our services and pest control plans. If you have more questions about our services, do not hesitate to ask our professional bed bug exterminators.