Flea Exterminator Near Me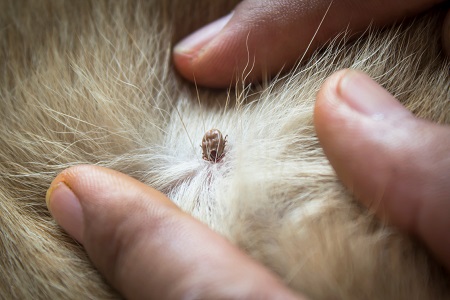 Nothing implies a plague quite like fleas. These wingless insects that feed on the blood of their host are notorious for carrying diseases. They can cause anemia and often lead to skin allergies and infections in both people and pets. Adult females can lay up to 50 eggs per day, so they multiply very quickly. When you find fleas on your pet, it's time to call an exterminator.
Buzz Kill Pest Control has you covered when it comes to flea exterminators in the Dallas area. We have the equipment, products and over 30 years of experience to rid your home or business of fleas. We use low-impact chemicals designed to be safe for humans and animals alike that will remove pests.
With multiple locations across the metro, Buzz Kill can help you with ants, fleas, spiders and more no matter where you live or work.
---
Tick Exterminator
People often equate fleas with ticks. While ticks are another vampiric pest, they are more closely related to spiders and scorpions than fleas. They're just as dangerous, however, carrying some severe diseases.
You must remove any ticks immediately upon spotting them. Luckily they are easy to spot. A single bite from an infected tick can transmit Lyme disease, Rocky Mountain spotted fever, ehrlichiosis and other nasty infections.
---
How To Remove a Tick:
If you have a tick on you, we have some tips for taking it off. It's essential to be careful: you don't want to squeeze the tick's body and end up pushing its stomach contents into your skin. Follow these steps to remove any tick you find safely.
Take out a cotton swab or ball and a small disposable container.
Pour a small amount, at least two tablespoons, of rubbing alcohol in the bottom of the container.
Dip the cotton in the alcohol and dab it directly on the site of the tick.
Take a second cotton swab or ball and dip it in the alcohol; press, then hold it on the tick for at least 3 minutes.
Once the tick has been suffocated, apply a dollop of petroleum jelly to the area, covering the tick for at least 3 minutes.
With tweezers, remove the tick and clean off any excess petroleum jelly. In case of complications or issues when attempting to remove a tick, be sure to contact a medical professional.
Once you have removed the tick, wash the area with soap and water. Do not crush or burn it since it is easier for the tick to pass on pathogens. Once you have completed these steps, place the tick in a jar and take it to your doctor or local animal hospital.
In addition to eliminating fleas, Buzz Kill Pest Control is the go-to company for tick extermination in the Dallas area. If you're looking for a tick exterminator in the area, we have locations all over the metro, and we can help get rid of ticks any time you need us.
---
Flea Pest Control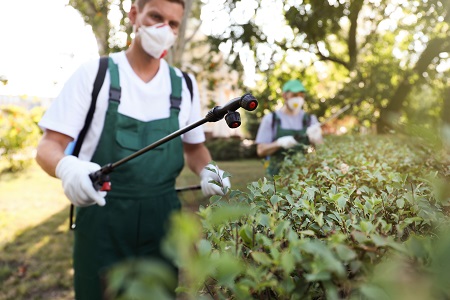 When it comes to flea or tick extermination, Buzz Kill is the pest control company to trust. If you've noticed that your pet has fleas, do not panic. Instead, contact Buzz Kill Pest Control right away. Our trained professionals will come to your home and use the safest products possible to kill any ticks, fleas or eggs on or around your property.
However, it doesn't stop at extermination. We customize our quality pest control service and provide specialized treatment options for whatever common pests are ailing you. From mosquito treatment to carpenter ant and termite removal, our residential and commercial customers will enjoy our unmatched customer service. More importantly, they provide peace of mind that these pests will not return to your property any time soon.
Our pest control technicians have over 30 years of combined experience in the pest control industry and know how to get rid of these pesky critters for good. No matter where you live in the Dallas-Dallas area, we can help you get rid of your flea or tick problem. Contact us today for a free pest control inspection.