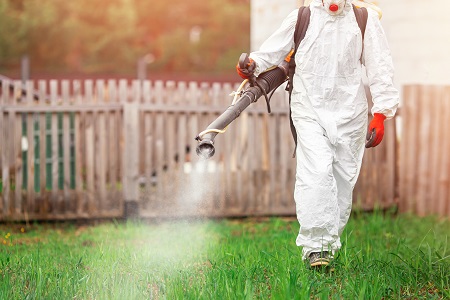 If you want a safe, effective way to control mosquitoes without the risk of chemical exposure, a mosquito misting system is a great option. Unlike traditional methods, mosquito misting systems can be set up in any environment and operate automatically, eliminating the need for laborious applications. During the warmer months, you can begin treating your yard before the first sign of summer is visible. Here are some of the benefits of a mosquito misting system, and how to find the Best mosquito misting company Dallas.
Many of these systems are programmable, so you can set the time you want the spray to last. Most misting systems have a preset period between 90 seconds and 180 seconds, though 90 seconds should be sufficient for most mosquito populations. If you're experiencing a serious problem with mosquitoes, you can increase the time, or even increase the frequency, to keep the insects away. The amount of pesticide that's contained in each mist is extremely low and will disappear after about an hour.
The system uses a drum with water and tubing to deliver the mist to the nozzles. The nozzles are placed around the perimeter of your yard. They should be placed at least 8 feet apart and placed in strategic areas away from aquatic features. The nozzles are held in place by fasteners. In general, a mosquito misting system will eliminate adult mosquitoes within a few weeks.
An automatic mosquito misting system is a great way to keep mosquitoes away from your property. They emit a fine mist through small nozzles that spray a concentrated solution onto the landscape. The fine mist is not harmful to beneficial insects but is enough to repel mosquitoes.
The best system for your property is one that's programmable and can cover up to five thousand square feet. Its low-maintenance, programmable features allow you to control the frequency and duration of your spray.
The cost of a mosquito misting system varies by model. Most people pay around $2,500 for a drum-based, automatic system with 30 nozzles. On the other hand, portable solar units can cost as little as $550 with twenty nozzles and a high-end tankless unit can run up to $4000 with 60 nozzles. A mosquito misting system is a useful option when you're on the go.
While installing a mosquito misting system is a DIY project, there are a few things you need to consider. When planning for a system, make sure you select the best time to use it. Remember to schedule the misting sessions around the times when you'll be in and out of the yard. In addition to killing mosquitoes, you can also kill other insects, including wasps. Regardless of the mosquito-control method you choose, make sure you plan ahead to avoid attracting unwanted guests.
Before setting up your mosquito misting system, make sure you have the proper type of concentrate to use. Oftentimes, the concentrates used by bog box companies are not effective enough for large areas. A stronger insecticide, such as Flex 10-10, is necessary for maximum effectiveness. The concentrate is available in various sizes, but 64-ounce bottles will work for most misting applications. Make sure you wear gloves and other protective gear to avoid exposure to pesticides.
Although it can be a DIY project, but the best method is always implemented by a specialist, that's why we always recommend that if you're looking for a Dallas mosquito misting expert, always go to Buzz kill mosquito misting.